On Friday July 13th I was sitting under trees looking at the ocean and I thought "This is maybe the nicest place I've ever been." The beach was at Tanu (T'aanuu llnagaay in the Haida language), which is here. In front of me, the Hecate Strait, much hated by West Coast mariners. Behind me, the old Haida village site, with interesting memento mori: a mass grave of fifty or so smallpox victims, and the beautiful modern gravestone of Bill Reid. Flowing over me, a breeze of what struck me as the freshest, cleanest, nicest air I have ever breathed. This was on the last day of our Haida Gwaii, uh, let me see, I can hardly call it an adventure after all that. But it sort of was.
Haida Gwaii is a waterspout-shaped triangle of Islands 70km off Canada's left coast right up where it meets the Alaska Panhandle, a two-hour puddlejumper flight from Vancouver. Mostly it's cool and grey and wet and stormy; but we soaked up five days of mild breezes, mostly sunlit, and came back with pictures, but words have been hard to come by, they seem inadequate.
I've pictures enough for a few entries, so I'll talk about logistics and photography and so on later; today just Tanu.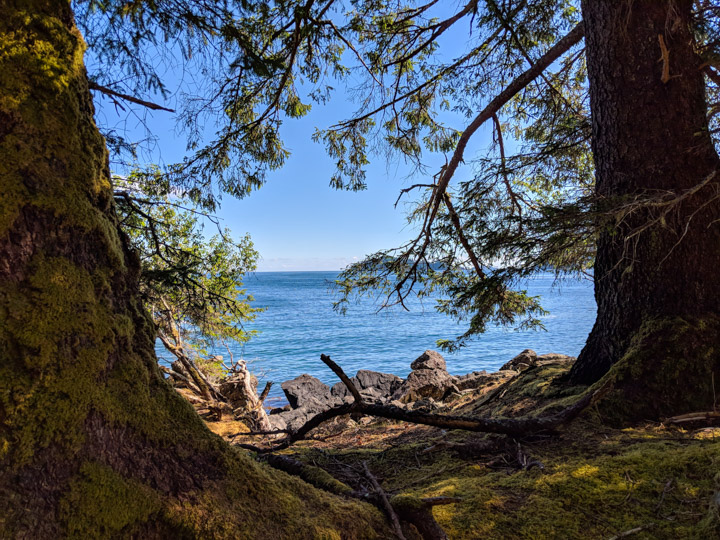 Tanu is in Gwaii Haanas (officially: Gwaii Haanas National Park Reserve and Haida Heritage Site); one of five Haida village sites where there's a watch house staffed by Haida Watchmen, who'll welcome you, give you a tour, and stamp your visitor book. Some of the watchmen are women and all the ones we met were awfully nice.
One of them at Tanu had her little niece visiting, a high-energy girl with a lovely native-flavored name; here she is with my daughter.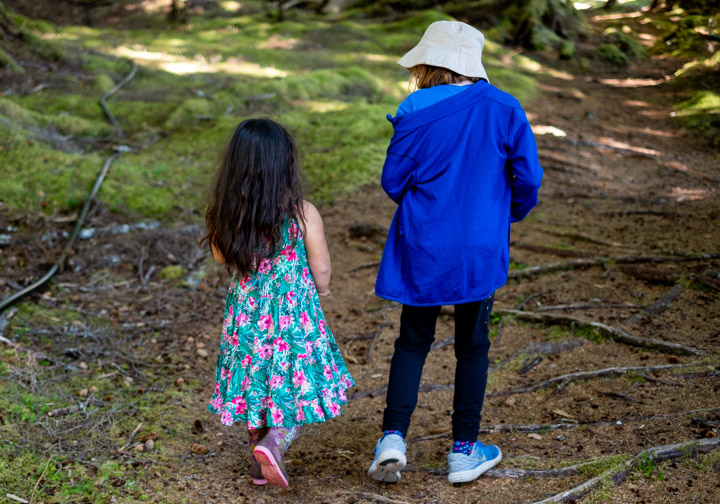 The Haida story, like that of darker-skinned aboriginal peoples wherever my pale ancestors showed up, is pretty sad: Disease, oppression, proselytization, expropriation. I've heard it said, by white urbanites like me, that today the Haida nation is generally better off than many other First Nations; but don't take my word for it.
Here's part of the old village site; house beams under that moss. Because of the mass smallpox grave, some of the Haida Watchmen don't like to work here; there are ghost stories. Bill Reid's family requests that his grave not be photographed, but it's a fine, modest, unassuming piece of work.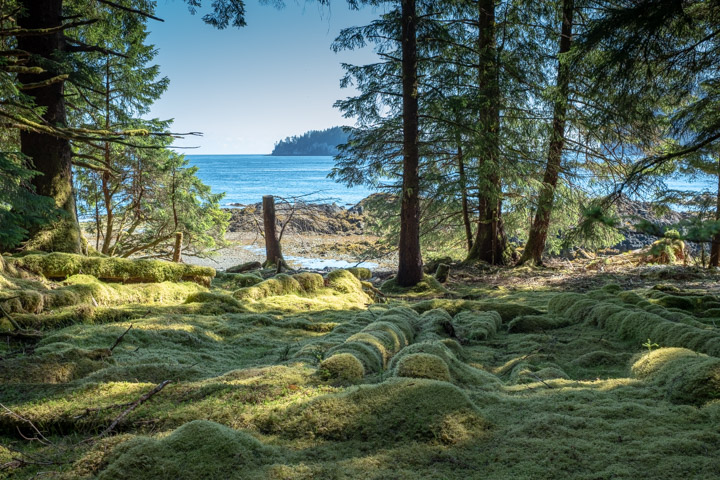 Should you ever visit Tanu (and you should if you get the slightest chance), here's a tip. Walk down to the right (facing the sea) end of the beach, where there's a little mossy rise with a few trees.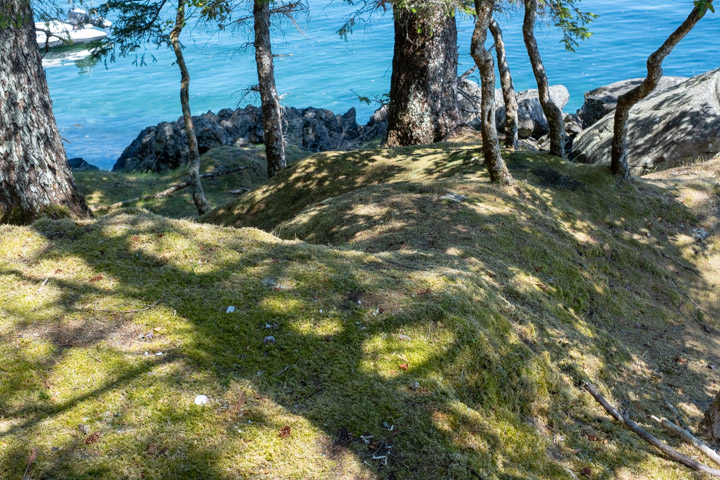 Even better, take your sweetie along for some private time.
For me the main attraction of Gwaii Haanas is the wonderful, wonderful trees and their forest-floor neighbors. Many of my pictures are about their huge scale, but they're striking in the small as well. Everything has moss on it.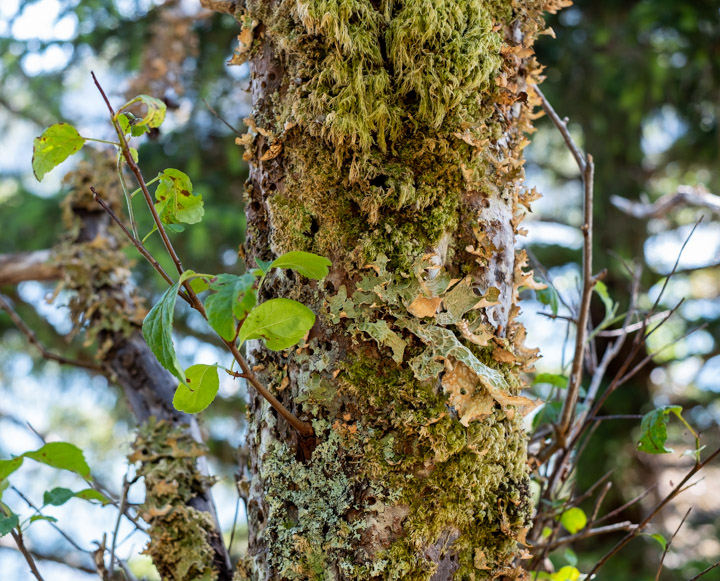 I'll sign off with the same picture twice.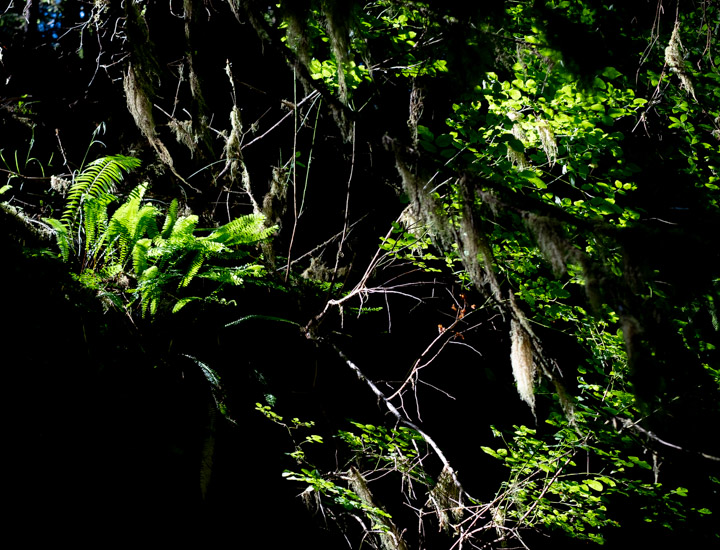 Really, if you're anywhere near the top left corner of the New World you should go visit Haida Gwaii. Next time out I'll explain how.